FOR HIGH SCHOOL ADMISSION
NOW CLOSED
DOCUMENTS TO BE SUBMITTED AT THE TIME OF APPLICATION FOR ADMISSION
FOR NURSERY: Birth Certificate
Class A – 9: Transfer Certificate / Pupil's Cumulative Record (PCR)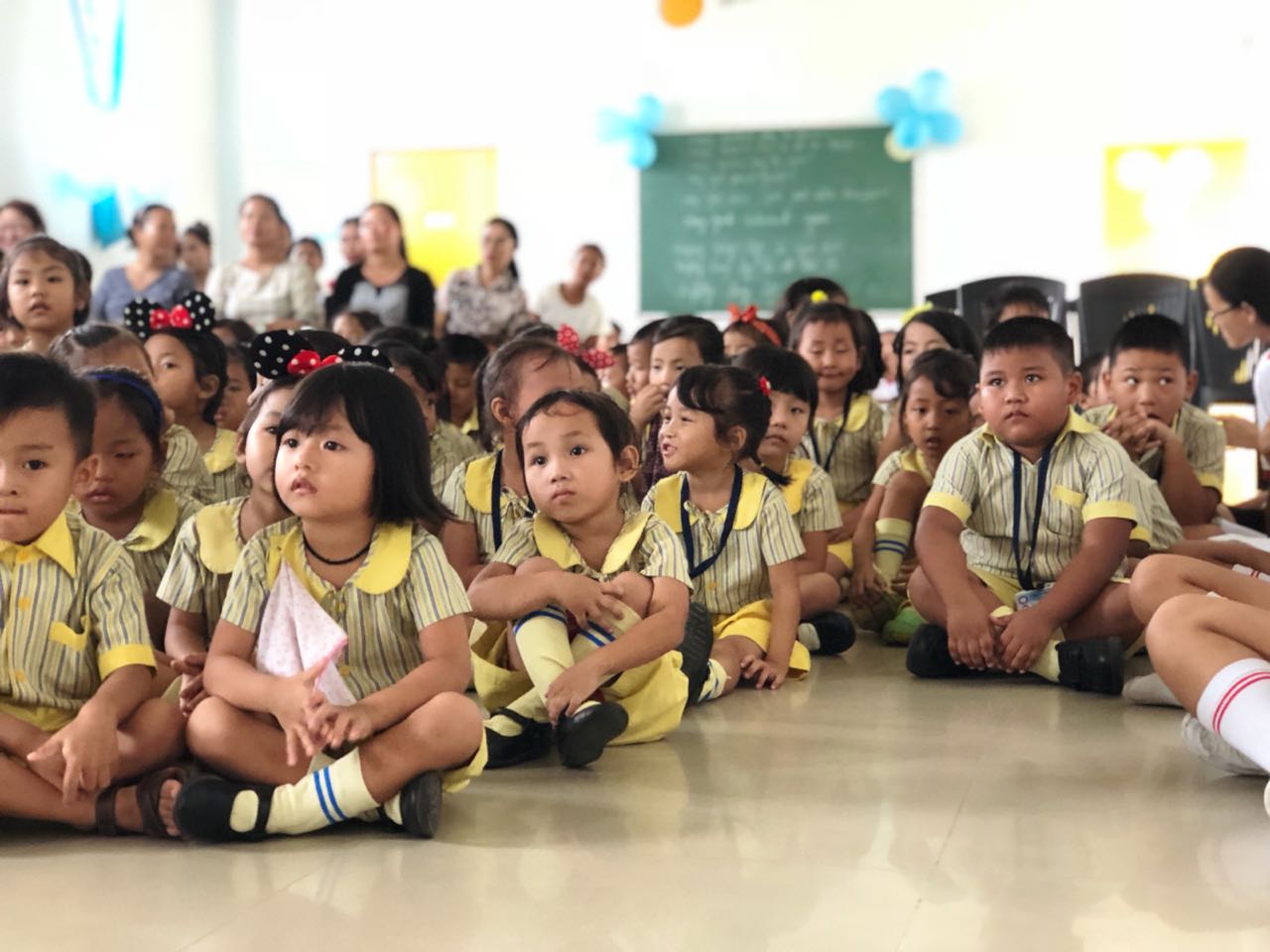 ADDENDUM
* There will be no written entrance test for admission. Only interview with the candidates along with the parents.
Admission will solely depend on the discretion of the admission committee.
Admission will commence from the date of issue of Admission form.
ADMISSION IN MONTESSORI CLASS NURSERY TO CLASS 1
Admission will be first come first serve basis due to limited seat. For admission, along with the child the parents have to meet the Principal. This is pre requisite for admission.
A child must be ± 3 years for Nursery, ± 4 years for class A as on 01/01/2023. i. For entry in class A: a child is expected to be proficient in (i) English alphabet (ii) Numbers 1 to 50 counting (iii) Tracing, look and write A for apple to Z for zebra. ii. For entry in class B: a child is expected to be proficient in (i) Identifying letters eg t & d, p & b (ii) Should know how to write three letter words (iii) Should know how to write their name in sentence formation (iv) Should know numbers 1 – 100 in figures & 1 (one) – 20 (twenty) in words, be able to identify at least a few of the primary geometric shapes. iii. For entry in class 1: a child is expected to be proficient in (i) Numbers (oral) 1 – 500, and 1 – 500 in words, simple addition & subtraction (ii) Identify letters eg t & d, p & b etc. (iii) Should be able to speak on any given picture (keeping in mind the age of the child). (iv) Should be able to read simple sentences.
At the time of admission kindly submit the Admission Form and Admission Proforma.a. 1 coloured passport photo to be pasted on the Admission Form and Proforma.b. 1 Photostat copy of Birth Certificate duly attested.
4 (Four) nos. of recent coloured passport photo 3 x 4 cm in Pilgrim Higher Secondary uniform against white background with name and class written on the back of the photos have to be submitted at the school fee counter on or before 31st January (Tuesday) 2023 or within 5 days after admission.
The Montessori House (Nursery, A & B) will open on 23rd January (Monday) 2023.
Admission form should be submitted to the school fee counter along with the requisite documents mentioned in point ③ and ④ above.
ADMISSION IN CLASS 2 TO 10
CBSE Students seeking admission to class 2 to 10 are to submit photostat copy of 1st and 2nd Assessment mark for class 2 – 8 and Mid Term mark for class 9 & 10 .
*Terms and conditions will apply for students seeking admission to class 9 and 10. N.B. 1. Taking of the Admission Form does not guarantee admission seat. 2. Provisional admission will be given till the Transfer certificate is produced and will remain cancelled if it is not produced by March end. 3. Seats will be allotted separately for hostel which is non transferable in any case. 4. Students of class 8 to 10 are encouraged to have their own Passport, Bank Account & Aadhar card. 5. Vocational class: Day scholars may also avail class in Vocal, Dance, Fine Art, taekwondo (for class 1 – 10) depending on availability of seats. Registration card will be available at the fee counter. 6. Admitted students may purchase their uniforms, text books & musical instruments (special discount on musical instruments for Pilgrim Higher Secondary students) from the address given below. 7. Regular class for class 1 – 10 will commence w.e.f. 18th January (Wednesday) 2023.
For Uniform: Binnod Fancy store , Near Old Bata shop, M.P. Road Dimapur, Mobile no.: 9402073620.
For Text Books: Readers' Emporium, Opp. Breeze Restaurant, Nyamo Lotha Road, Dimapur, Mobile no.: 9774336052/8787848116.
For Musical Instrument: Live Sound Music Store; Peseyie Complex, Near Christian Hr.Sec School Gate, Mobile no.: 9862124636/8416057960.
Note books & school bags: Note books & school bags will be available on purchase from the school for class Nursery & above (date for issuing will be notified later). Kindly note only the prescribed school notebooks & bags is allowed.
For any enquiry contact the school's office 8787663589 (Mobile) between 9 am to 2 pm on all working days. Monday – Saturday (except 2nd and 3rd Saturday).
Download here our Admission Form