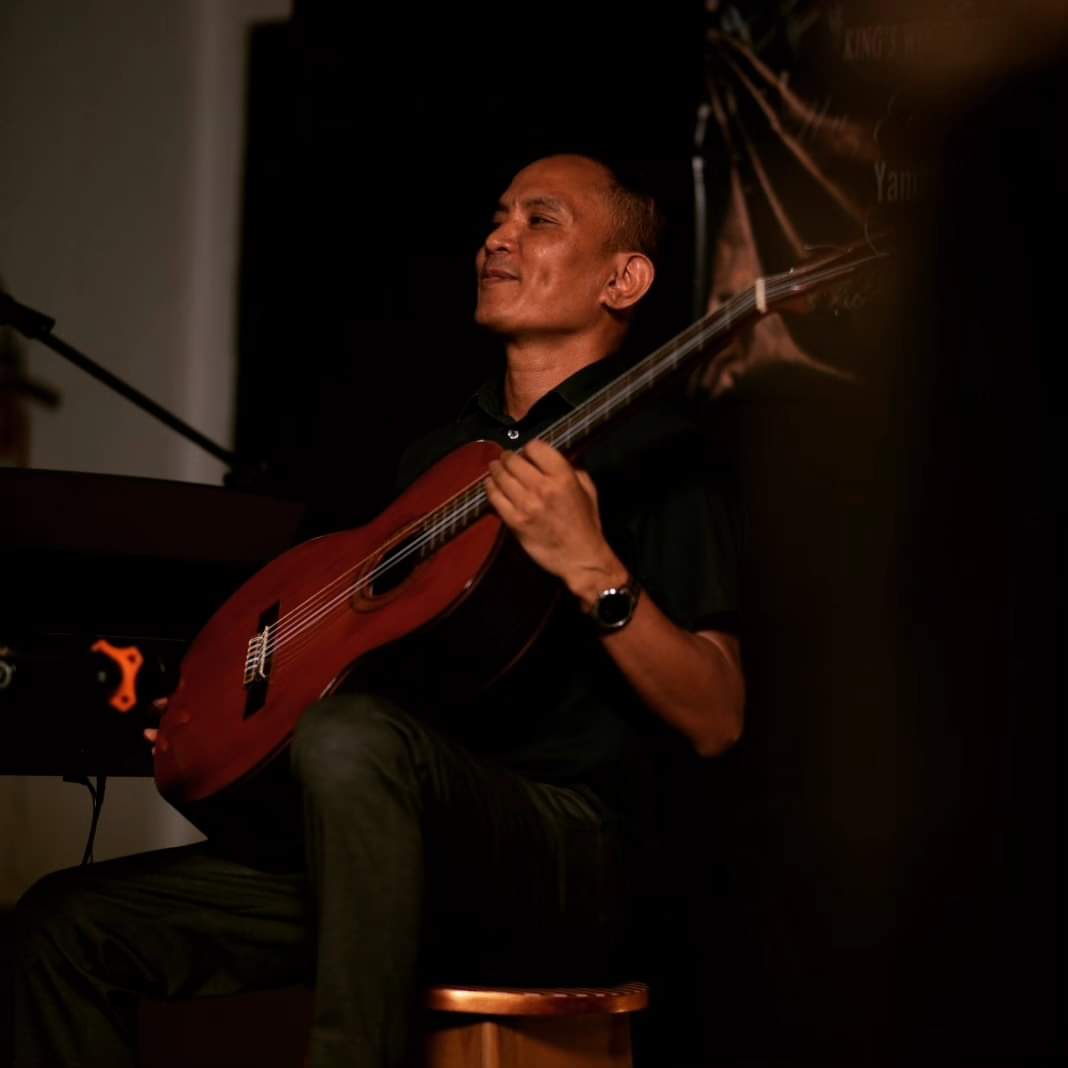 JEEVAN INGTI is a prominent Western Classical Guitarist, who was trained under Joey Woch and David Zhimik from Patkai Christian College and Joey Woch Music Studio, Nagaland. He completed his Grade 8 in Western Classical Guitar and Grade 5 in Theory of Music from Trinity College London, UK. He is the first recipient of the first Semson Sing Ingti (Founder of Karbi Anglong) Excellence Award in 2010. He has also participated in the first International Classical Guitar Festival and Competition in Calcutta 2010. He represented Nagaland Classical Guitar Society in 2014 at International Classical Guitar Festival and Competition held in Calcutta.  He has toured around Nagaland and within Northeastern states of India.
In the past, he has worked at Hope Centre for Excellence (Music & Arts), Joey Woch Music Studio, Akuvuto Music Institute, and Rincho Academy. He is presently working at Kinimi School of Music and Pilgrim Higher Secondary and also has his own music studio in Diphu, Assam, called King's Wood Music Studio, Diphu.
Classical guitar is a timeless and elegant instrument that has captivated music lovers for centuries. With its rich history and expressive sound, it encompasses a vast repertoire of beautiful compositions from various periods, including Renaissance, Baroque, Classical, and Romantic eras. The classical guitar's nylon strings produce a warm and intimate tone, allowing musicians to convey emotions with precision and nuance. Its intricate fingerstyle technique and melodic lines create a mesmerizing experience for both performers and listeners. From the delicate arpeggios to the passionate tremolos, classical guitar music showcases the instrument's versatility and ability to evoke a wide range of emotions, making it a cherished art form.